A Dedicated Legal Partner
Ready to Represent You in Moments of Injury & Injustice
What I Bring to the Table
Relentless Diligence
Advocating for you is my number one priority, which is why I start each day at 2 a.m. eager to get into the office. I empathize with your needs, anger, and fear because I have been there, and I know how it feels. I provide dedicated representation in personal injury and will be by your side every step of the way so that you never feel like you're in the dark about your case.
Personal Attention
My clients are like family to me. At Brown Law, LLC, I support open and direct communication so that you are always in control and educated about what is happening in your case. With me, you get an attorney who will go after the insurance company, work diligently to obtain the settlement you deserve, and never forget to inform you about updates on your case.
Decades of Experience
I founded Brown Law, LLC in 1987 when the world around us looked different, but what has not changed is my dedication to you, my client, and my passion for giving you straightforward advice and counsel. My name is well-known and respected in the industry, and I strive to use my experience and legal expertise to get you the best possible outcome.
Stephen D. Brown, Esq.
I will fight for what you deserve if you have been in an accident and strive to hold the at-fault party liable for your pain and suffering. Helping you in your time of need and standing up for your rights is my lifelong passion. I have three decades of experience helping people like you with personal injury and negligence claims. It all began years ago as I sat on the opposite side of the attorney desk when I sued TWA, where I had worked as a flight attendant but unfortunately had faced discrimination for being an African American. That experience fueled a fire in me to become an attorney myself and fight for your rights. Since then, I have effectively and zealously represented clients all over New Jersey in West Orange, Newark, East Orange, Orange, and South Orange-Maplewood.
Hablo Español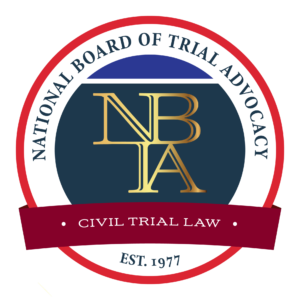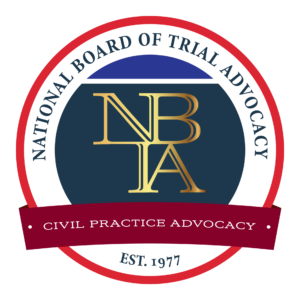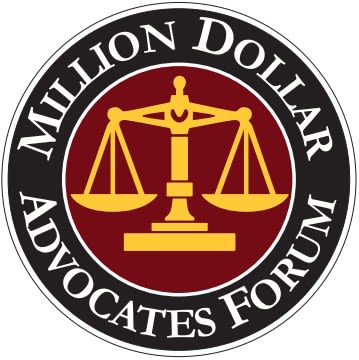 Fight for Fair Compensation
After a Serious Injury
When you have been grievously injured, have substantial medical expenses, or cannot return to your regular activities, you need an attorney in your corner who will tirelessly advocate for the compensation you deserve. I have helped countless clients like you find favorable outcomes.
"Highly Recommend Going to See Mr. Brown"
"Mr. Brown and his staff are professional, caring, and truly understand the law as it pertains to you. Highly recommend going to see Mr. Brown and his staff if you are having any legal issues or personal injury challenges."
"He Won't Let You Down!"
"Mr. Brown is a highly experienced and extremely knowledgeable attorney who loves what he does. My case pertained to personal injury and he and his excellent staff assisted me every step of the way in regards to physical therapy, pain management, etc. I was able to call the office at any time during business hours and speak to the super nice paralegal and he would answer any questions or concerns I had. It helped that he too was very knowledgeable and has years of experience as it made everything run that much more smoothly. I highly recommend Mr. Brown if you are seeking an attorney. He won't let you down!"
"Provided Me with the Information That I Was Looking For"
"Provided me with the information that I was looking for. He is very open to hearing cases although he says he specializes in Family Law. Also the fee for a consultation is $125 and he does not sit there and time you for an hour only."
"Couldn't Be Happier with His Service!"
"Mr. Brown is not only courteous and attentive, but he's also extremely knowledgeable in various areas of the law. I've worked with him for the past 20 years or so on various closings and couldn't be happier with his service! I highly recommend a meet-and-greet with this attorney. Although he worked on my real estate dealings, I know he also practices family law, personal injury, etc, etc."
Recent Blog Posts
Learn more about my practice area.
Don't Settle for Less Than You Deserve
Let me help you seek a favorable outcome.
A simple fender bender can sometimes cause more damage than you realized, such as whiplash, and you need expert care to treat your injuries. The extent of damage or losses may not be known until months have passed and your body has had time to heal. Accidents and injuries can also result in lost wages that you weren't expecting. If you are in an accident, you may not know where to turn. The insurance company could hassle you or offer you a settlement that is less than you deserve. Don't settle before speaking to me. You deserve just compensation for your pain and suffering. I will persistently advocate for you as we file a personal injury claim.
At Brown Law, LLC, my mission is to provide excellent quality legal counsel to our clients, regardless of the matter. With decades of experience, I will fight tooth and nail for the benefits you deserve. I have fought for my clients with proven results and will fight for your claims determinedly. Whether you are dealing with a personal injury claim or medical malpractice case, you will be my top priority. Call to schedule a consultation today and secure the counsel you deserve. I proudly serve clients in the West Orange, New Jersey community, and the neighboring areas of Newark, East Orange, Orange, and South Orange-Maplewood.